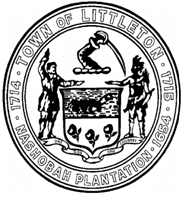 Property Assessment Data
Office of the Assessors
Kathy Miller, Chief Assessor
Christine Kumar, Assistant Assessor
Board of the Assessors
Fred Freund, Chairman
Maureen Adema, Vice Chairman, Pamela Campbell, Clerk
Debra Brine, Member
Peter Barbella, Member

The following information is provided as a public service by the Town of Littleton Assessors Office. The information contained reflects the Fiscal Year 2021 assessments. The Assessors Office revalues properties annually.
The Board of Assessors is proud to offer this comprehensive property assessment listing service for the citizens of Littleton.
Some property information may have been changed after this listing was released for the forthcoming fiscal year. Changes resulting from database corrections, the abatement process, new construction, additions, land subdivision, or change of use after the assessment date do not appear on this file. Ownership changes are continually being updated, as are data changes from inspections. For the most current ownership information please call the Assessors office at 978-540-2410.